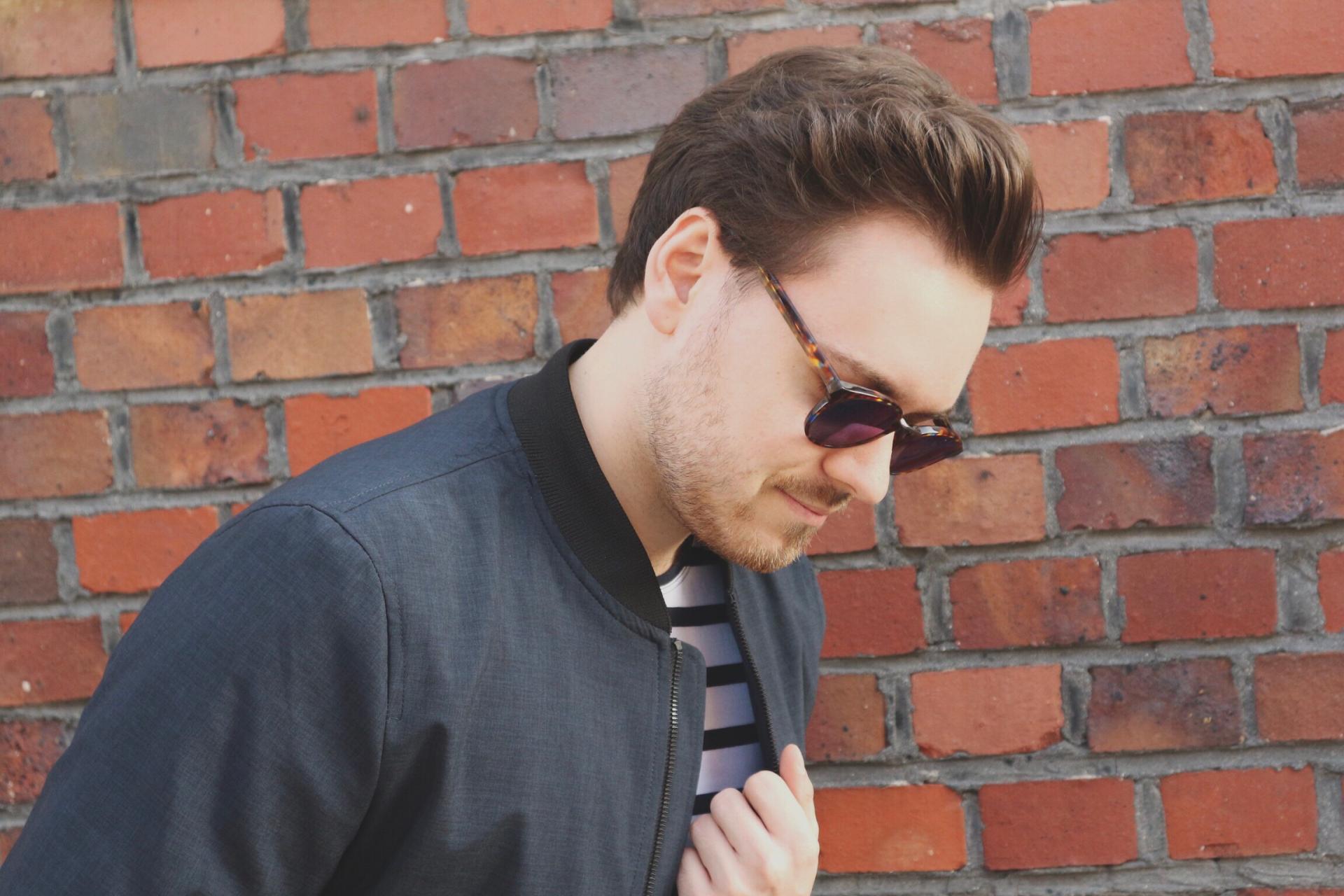 April 2017, irgendwo in Offenbach.
Der letzte Monat war für mich allgemein sehr durchwachsen – nicht nur auf das Wetter bezogen. Die ersten frühlingshaften Sonnenstrahlen wurden jedenfalls für einen schönen Spaziergang genutzt. Ich trage meine neue Bomberjacke von Zara kombiniert mit meinem striped basic Longsleeve. Die Bomberjacke entspricht genau meinen Vorstellungen einer Bomberjacke vom Material, als auch vom Gesamtlook her. Ich kann mir auch bei etwas wärmeren Temperaturen T-Shirt Kombinationen vorstellen. BTW matched die Farbe der Jacke auch mit meinem neuen Sportband meiner Apple Watch Series 2 und meiner absolut geliebten Brille von eyes and more (Gestell: ALVISE). Diese trage ich nun schon fast ein ganzes Jahr und bin super happy mit dem Service und dem comfortable Tragegefühl. Die Marke eyes and more hat auch super schöne Sonnenbrillen, die ich auch sehr gerne zu jeder Jahreszeit bei Sonnenschein trage. Mein Outfit an diesem ersten wirklich warmen Frühlingstag runde ich mit meiner Skinny Jeans von Cheap Monday ab.
Specs: eyes and more
Sunnies: eyes + more
Bomber Jacket: Zara
Watch: Apple Watch Series 2
Jeans: Cheap Monday
Meinen letzten Outfit Blogpost findest du hier.
XOXO, Dennis